DATING CHRONICLES:
---
CURIOSITY KILL THE CAT?
Replace your fear of the unknown with curiosity. Between Alexandria my A.I. love, the Psychiatrist, and the secretive lady at the bar who brought on strange dreams, I find myself taking a mysterious trip to meet a woman.
More...
---
---
OVERLAND EXPEDITION: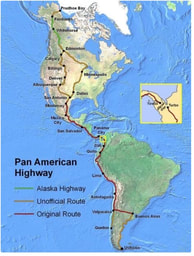 The plan is to drive my truck from Maryland (Home Base), head north into Canada. Traverse the Trans Canadian Adventure Trail (TCAT) to Vancouver then, head north to Prudhoe Bay, Alaska. From Prudhoe Bay, turn south and drive the Pan-America highway through Central America to South American, Ushuaia, Argentina. Head Northeast along the east coast of South America to complete the loop in Venezuela. The next step is to ship the truck to Morocco and circumnavigate Africa. I also want to find a home there...
MORE....
---
---
TRAVEL BLOGS:
I have traveled to over 30 countries and 48 states. Follow this link to all the blogs that I created along the way. At this time, the blogs are not in any particular order. Use the home page if you would like to view the content by state. At some point I will reorder the blog page, but for now I just want to publish as much a possible. Please check out all the links you haven't read. Love to read your comments and stories.
can visit the
Miscellaneous
tab for now :-)...